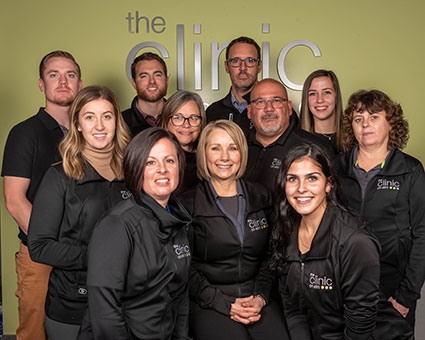 About Us
The Clinic on Elm was established in 1998 by Dr. James Cousineau, or Dr. Jim, as our patients call him. After graduating from New York Chiropractic College, Dr. Jim and his wife Sherri knew they wanted to find a small, family-friendly community. Port Colborne, where Dr. Jim grew up, was the perfect place for them. At first, they had a home-based office with the practice on the ground floor and living quarters in the upstairs. As the years passed, Dr. Jim's patient base grew. He realized that offering additional services would give them tailored options for thorough care.
In 2013, our office moved to a new location. The larger premises allowed us to bring in other solutions including physiotherapy, laser therapy and spinal decompression therapy. Our healing solutions often work hand-in-glove with each other. Let us find out which of our options you'll benefit most from!
A Foundation of Mutual Respect
Effective health care begins with the golden rule: treating you like we'd want to be treated. When you're with one of our practitioners, that time is set aside just for you. Plus, we strive to be on time so that you're never sitting around waiting.
We think you deserve health care that's in your best interest. We'll always be honest about what we think we can do for you – or what we may not be able to do for you. It's important to us that you get the care you need, even if it's not with us.
Keeping Your Appointments Convenient for You
We'll make every attempt to see you promptly at the appointed time so that you're not waiting on us. If we're ever running behind, you'll be told right away. We have flexible scheduling that will fit easily into your day, including late appointments. If you'd like to get in right away, we often have same-day bookings available. Contact our multidisciplinary office today!

About The Clinic on Elm | (905) 834-5551