Chiropractic Care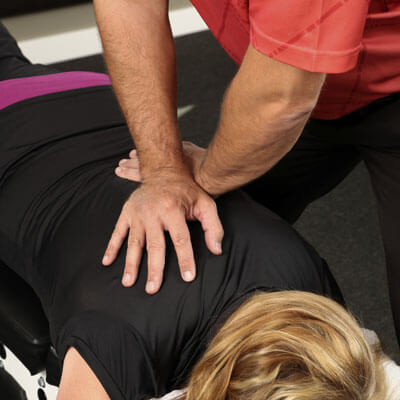 If you suffer from any of the following, you may be an ideal candidate for chiropractic:
Low back pain
Whiplash
Motor vehicle accidents
Workplace injuries
Extremity issues
Frozen shoulder
Vertigo
Sports injuries
A Personalized Experience
When it comes to chiropractic care, you want to know what we do and what you can expect. As a patient with us, you'll be fully educated on each step of your care. You'll have the opportunity to ask all your questions and get the answers you need from us. After a thorough examination, we can determine if you can benefit from care. If so, we'll explain the process of the adjustment to you, along with any therapies we think you can benefit from.
A Range of Techniques
Each of our chiropractors has their own skill set in varying techniques. These include Diversified, Active Release Techniques® and Graston. We'll select what we think is most appropriate for you based on your examination. Your preferences are always taken into account. If you prefer to be adjusted in a certain way, just let us know.
Contact our team now to book your initial consultation.
CONTACT US »

Chiropractic Care | (905) 834-5551