Physiotherapy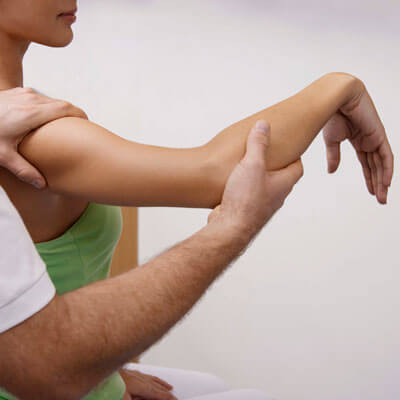 At The Clinic on Elm, our goal is to have several services available at one location to better meet your needs. Physiotherapy was added due to benefits such as increased flexibility, better range of motion and the alleviation of your symptoms. If you see one of our chiropractors and we believe you can benefit from physiotherapy, it can be a part of your plan with us or done on its own. For example, patients who have recently undergone a surgery can benefit from having physiotherapy immediately to start enhancing their mobility.
Our Physiotherapists
Your physiotherapy sessions at The Clinic on Elm are conducted one-on-one with
our physiotherapist
.
Nicole Karan completed her Masters in Physiotherapy at Western University. Since then, she has also completed training to specialize in Pelvic Health.
What Is Physiotherapy?
Physiotherapy is a natural form of health care. It's great for people who are injured, ill or have certain disabilities. Under physiotherapy, the goal is to restore your range of motion and overall function.
Coverage Information
We welcome WIB cases for physiotherapy to help rehabilitate your injury. We're an OHIP-funded physiotherapy clinic. If you qualify, you can come in to receive education-based physiotherapy so you'll have the tools and knowledge to alleviate your symptoms at home.
Extended health plans cover physiotherapy. We'll be happy to direct bill for you.
Getting Started With Physiotherapy
If you're a new patient for physiotherapy, the process is simple. Contact us to book your appointment. When you arrive, please try to be about five minutes early so you can fill out some brief paperwork. You'll consult with our physiotherapist, then start treatment that day. Your treatment may consist of hands-on exercise therapy, Graston Technique, TENS units or exercise with elastic bands, amongst others. We'll make recommendations of what you can do at home and how often to return for follow-ups.
Call Now
Find out if you can benefit from physiotherapy Port Colborne. Contact our friendly team today to schedule your consultation!
CONTACT US »

Physiotherapy Port Colborne, Wainfleet ON | (905) 834-5551