Meet the Team
Get to Know Us at The Clinic on Elm

Dr. James Cousineau
Dr Jim Cousineau began his chiropractic career in Port Colborne. In the spring of 1998, he and his wife purchased the building on King Street, which has been a medical office since 1908! In November of 1998, he began his chiropractic practice. An opportunity to relocate came in the spring of 2013. Dr. Jim purchased the former Port Colborne Hydro office. This allows better accessibility and off street parking.
Jim began his pre-chiropractic studies at Brock University where he graduated with a Bachelor of Physical Education degree in 1993. While at Brock, Jim completed studies in human movement, basic anatomy and physiology studies. Upon his graduation, he headed to Lambton College in Sarnia to complete courses in Organic and Inorganic Chemistry in order to prepare for his chiropractic studies.
Read more about Dr. Cousineau »


Dr. Mike Koabel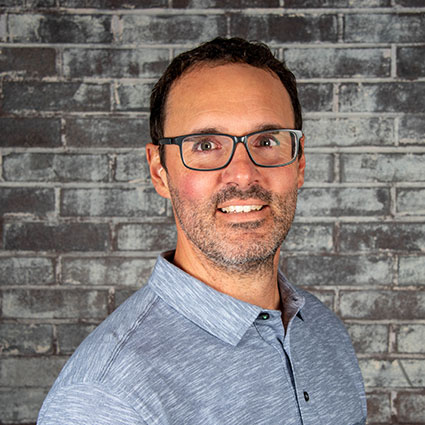 Dr Mike was born and raised in Port Colborne. He joined The Clinic on Elm in the fall of 2004.
Mike went to Brock University in St. Catharines and graduated with a Bachelor of Physical Education with Honours in 1999. Always an athlete, Mike has had a passion for the body and body mechanics. He became very interested in chiropractic at a young age because there was a family history of back issues. It was an easy and natural decision for him to choose his career path in chiropractic.
From Brock, Mike continued his chiropractic studies at Canadian Memorial Chiropractic College in Toronto. An extensive program, he also studied anatomy, physiology and chiropractic adjustment techniques. Mike interned at CMCC during this time. During his time at CMCC, Mike worked as a personal trainer. Mike is trained as a Functional Range Assessment Specialist, Functional Range Conditioning Mobility Specialist as well as in Functional Range Release Technique, A.R.T. and is a certified Graston Technique Practitioner.
Read more about Dr. Koabel »


Nicole Karan, Registered Physiotherapist MPT, BHKin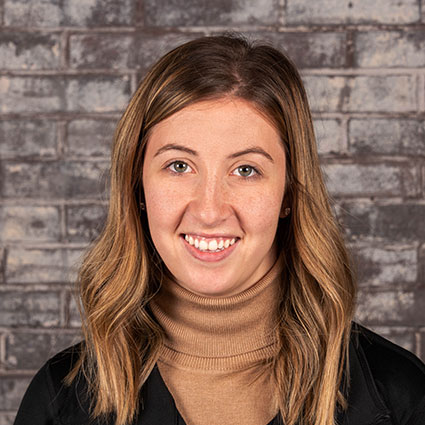 Nikki graduated with honours in Kinesiology from Brock University in 2015. During her undergraduate degree, she also spent time helping in the athletic therapy center with various sports teams. There she developed an interest for human anatomy and physiology, combined with her love for helping people. This as well as her love for knowledge and learning she decided to further her education in Physiotherapy.
She completed her Masters in Physiotherapy at Western University and graduated in 2018. Since then, she has also completed training to specialize in Pelvic Health. Nikki has a passion for women's health and believes more women should be in-tuned with their bodies. She believes in a person-centered approach and hopes that others find meaningful ways to incorporate exercise into their lives.
In her free time, Nikki enjoys playing soccer and volleyball as well as spending time with adorable pup, Gus. Her experience and academic background along with warm and caring personality allow her to help clients reach their full potential and goals.

CURRENTLY BEING UPDATED

The Clinic on Elm Team | (905) 834-5551