Dr. Mike Koabel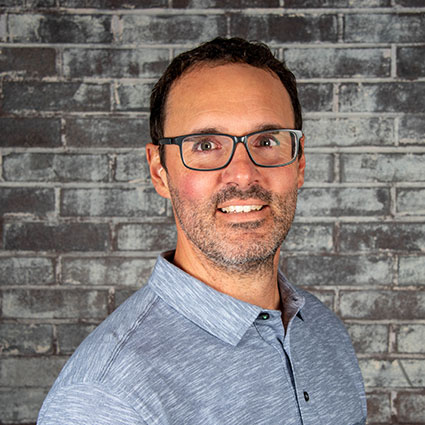 Dr Mike was born and raised in Port Colborne. He joined The Clinic on Elm in the fall of 2004.
Education
Mike went to Brock University in St. Catharines and graduated with a Bachelor of Physical Education with Honours in 1999. Always an athlete, Mike has had a passion for the body and body mechanics. He became very interested in chiropractic at a young age because there was a family history of back issues. It was an easy and natural decision for him to choose his career path in chiropractic.
From Brock, Mike continued his chiropractic studies at Canadian Memorial Chiropractic College in Toronto. An extensive program, he also studied anatomy, physiology and chiropractic adjustment techniques. Mike interned at CMCC during this time. During his time at CMCC, Mike worked as a personal trainer. Mike is trained as a Functional Range Assessment Specialist, Functional Range Conditioning Mobility Specialist as well as in Functional Range Release Technique, A.R.T. and is a certified Graston Technique Practitioner.
Dr. Koabel's Family
Mike is married to Dana, a local teacher and together they have three wonderful children. They all keep Mike and Dana active! Mike has a passion for golf. During his spare time, he can be seen on the local links, aiming to lower his handicap. Mike is an active coach with all his children's extra-curricular activities.
OUR SERVICES »

Dr. Mike Koabel | (905) 834-5551