Laser Therapy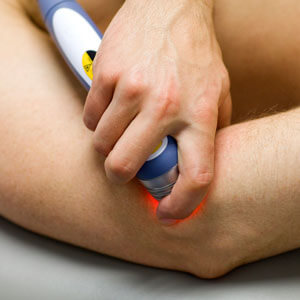 Experience the incredible healing of laser therapy at The Clinic on Elm. We offer cold laser therapy as a part of your chiropractic care. Our chiropractors are extensively trained on using our GRT handheld laser system.
Is It Right For You?
Whether you can benefit from laser therapy depends on the nature of your problem. Similarly, the number of visits you'll need and how the laser apply will be particular to you and your situation.
Noninvasive and Quick
People love laser therapy because it gives great results. It takes just a few minutes to have a laser therapy session. There is no pain or any other side effects involved.
Learn More Today
Wondering if laser therapy can help you? Contact our team now to set up your initial consultation!
CONTACT US »

Laser Therapy Port Colborne, Wainfleet ON | (905) 834-5551